Redirectorbeta
Many mobile phones and hardware devices do not provide an interface to automatically adjust the signature. For these devices we have developed the "Redirector" service.
To circumvent this limitation, a static placeholder can be configured on such devices. E-mails with this placeholder are forwarded from your mail server to the "Redirector" service. Here, the user's current signature is automatically inserted into the e-mail. The e-mail is then sent to the actual recipient.
Now with support for S/MIME signed emails!
When the redirector receives S/MIME signed mails, the digital signature is verified and re-signed after processing.
Apple iPhone (iOS)
Switch to the home screen and
execute "Settings"
Tap "Mail, Contacts, Calendar"
Tap "Signature" in the Mail section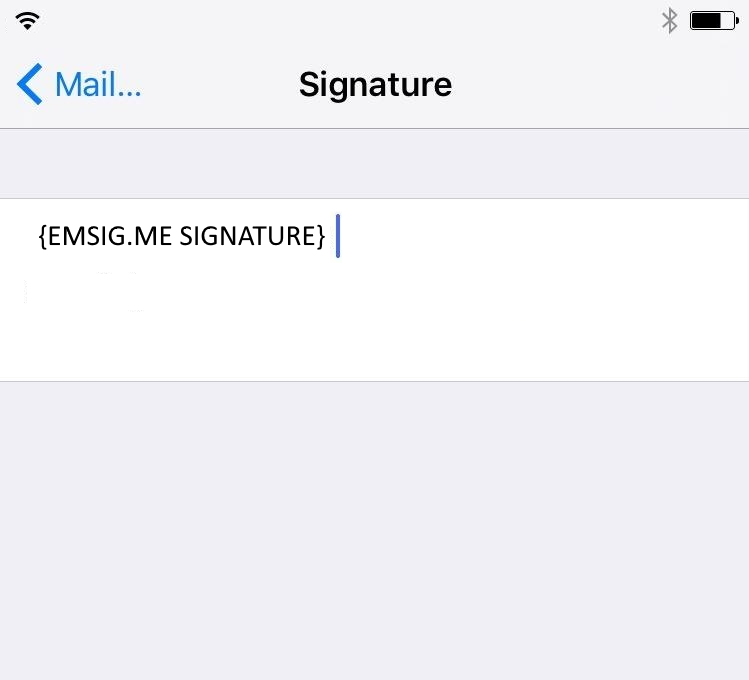 Android
Open the inbox of the account and tap menu "Account settings"
Tap the "Signature" entry.